Litchfield Community Theatre, INC and KLFD Radio Present:
From World War II to Viet Nam: A USO Show Across the Ages
Click on the "Current Show" tab for more information.
Litchfield Community Youth Theatre Presents:
"My Son Pinocchio"
Click on the "Youth Theatre" tab for more information.
to
Bernie Aaker Auditorium Stage
in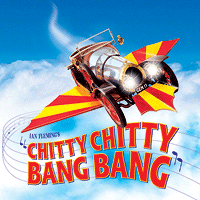 Music and Lyrics by
Richard M. Sherman and Robert B. Sherman
Music by Special Arrangement with Sony/ATV Publishing
Adapted for the Stage by Jeremy Sams
Based on the MGM Motion Picture
Licensed Script Adapted by Ray Roderick
Chitty Chitty Bang Bang
Is presented through special arrangement with Music Theatre International (MTI).
All authorized performance materials are also supplied by MTI.
421 West 54th Street, New York, NY 10019
Phone: 212-541-4684 Fax: 212-397-4684
www.MTIShows.com